Keeping an overview - With smart monitoring
The energy manager "Smart Chap" opens up new possibilities of energy control and predictive management.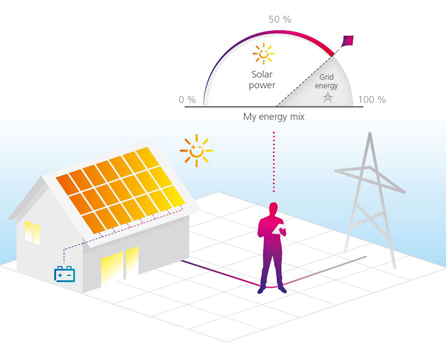 Everything under control! The energy manager "Smart Chap" is a small computer unit, which is inserted by the installer in your switch box at home. Using a web app, the energy manager provides a complete overview of the total energy budget.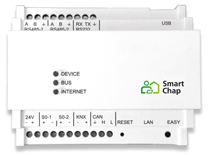 This means that the energy flows between the photovoltaic system, storage, consumption points and public grid can be followed by means of the "Smart Chap" at any time and in real time. At the same time, the battery charge level, the self-consumption rate of solar power and the self-sufficiency rate are displayed. In addition, the energy budget can also be viewed retrospectively –whether for individual days or full months and years.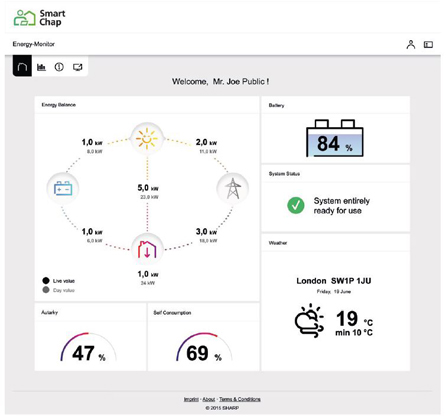 However, the energy manager not only allows an overview of the energy flows but also the predictive switching on and off of certain electrical consumption points. With the increasing electronic control ability of household appliances, the energy consumption can be actively regulated and reduced significantly in the future. Through upgrades and enhancements, it will also be possible to add more apps and technical components via an "energy market" on the platform.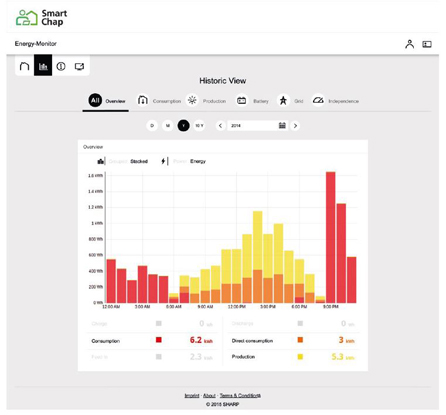 If you would like to know more about the opportunities with "Smart Chap" as our installation partner, please open the attachment.